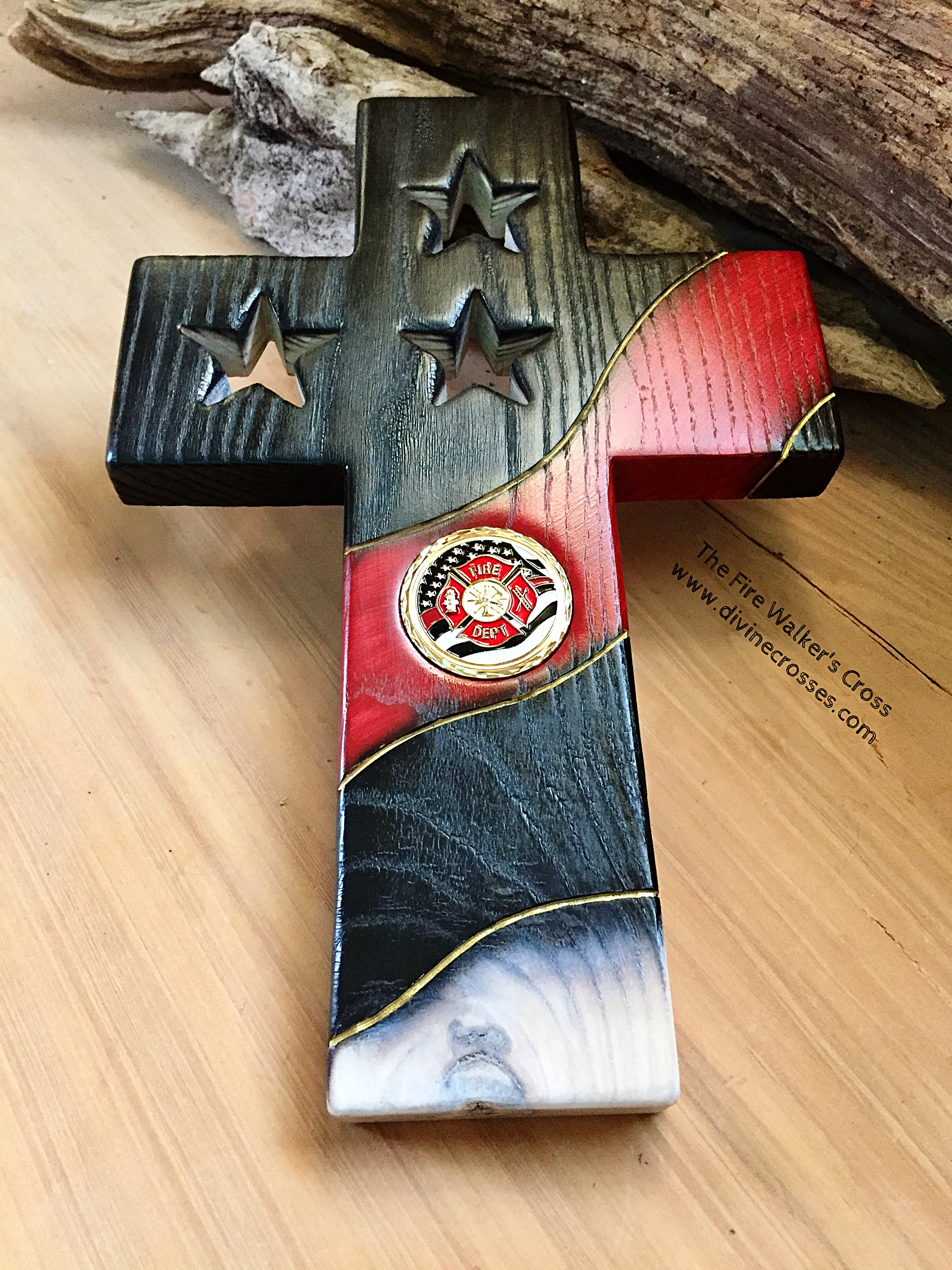 The Fire Walker's Cross
12x8 Ash
Isaiah 43:2 When you pass through the waters, I will be with you; and when you pass through the rivers, they will not sweep over you. When you walk through the Fire, you will not be burned; the flames will not set you ablaze.
A Firefighter named The Firewalker's Cross after this verse in the Bible.
The three stars and three stripes represent the Holy Trinity. Made of Solid Wisconsin Ash. The Black is burned into the wood to the point it embers and bends the cross forward. Every time it bends forward, it reminds me of a Fire Fighter reaching into the flames to pull us out.
The red and white color is oiled in and it is finished and buffed to a semi gloss sheen. The Challenge Coin containing the Maltese Fire Dept. Cross with a Thin Red Line Flag background is embedded into the Red Valor Stripe. Finally the Gold detail is painted in to the carved line between the stripes.
*If you have a challenge coin you would like us to use please let us know. I"ll be glad to embed it at no extra cost.
God Bless our Fire Fighters! First to be there and last to leave.
If you would like the back of this cross to be engraved. Please click the link below go to the Personal Engraving page after adding this cross to your cart. There is an engraving form to be filled out there. Engraving is up to 38 characters for $7.
www.divinecrosses.org/personal-engraving <ENGRAVING PAGE LINK